For not being aware of sending unwanted message built-in from an app like Mobile Legend Halloween Greetings and for all who simple delete the conversation.
Here is how you can delete the conversation with your friends.
You can simply unfollow the user to delete your entire conversation with the player.
Go to your social page and on the following menu, look for the player and tap.
Go to Mobile Legend Social Page
You can see pop up option and tap the unfollow button. You can follow back again after.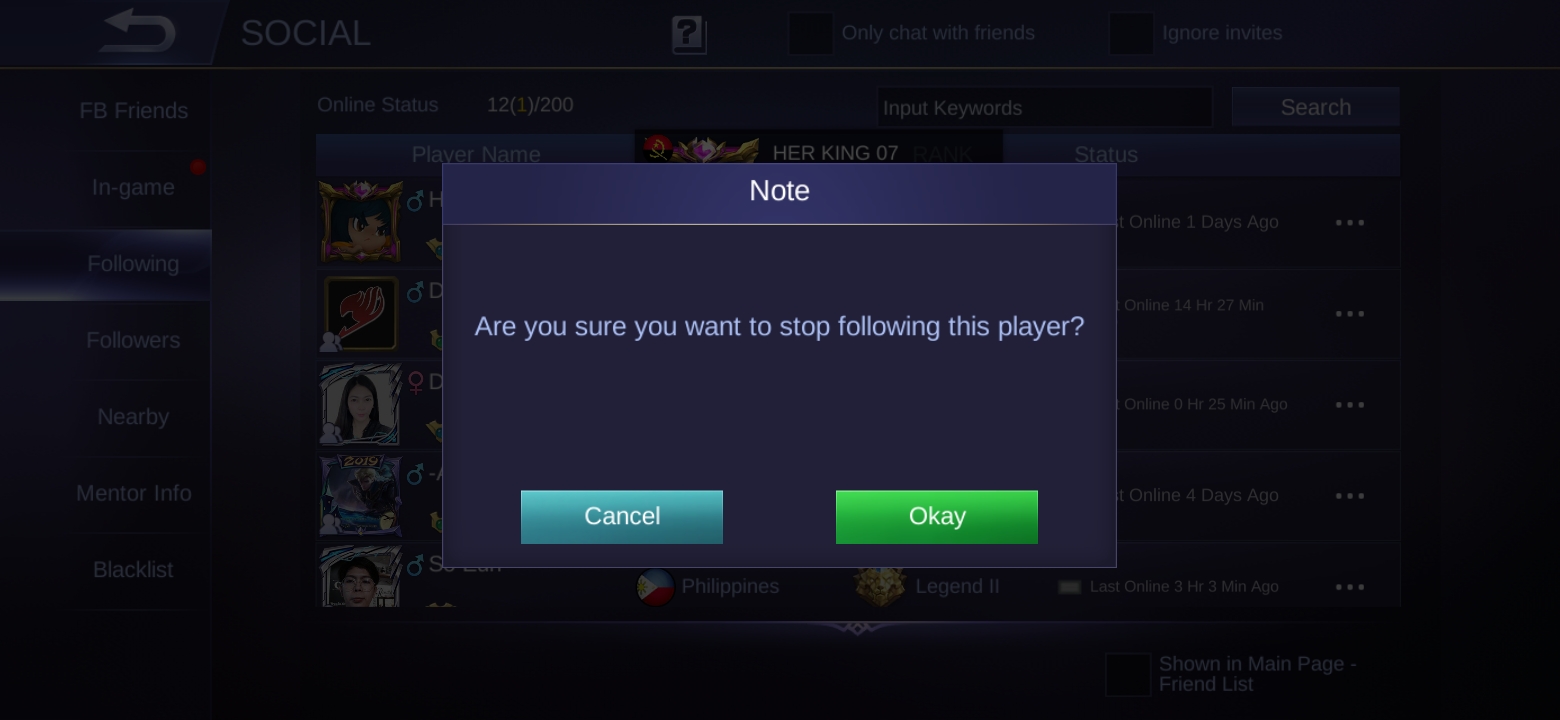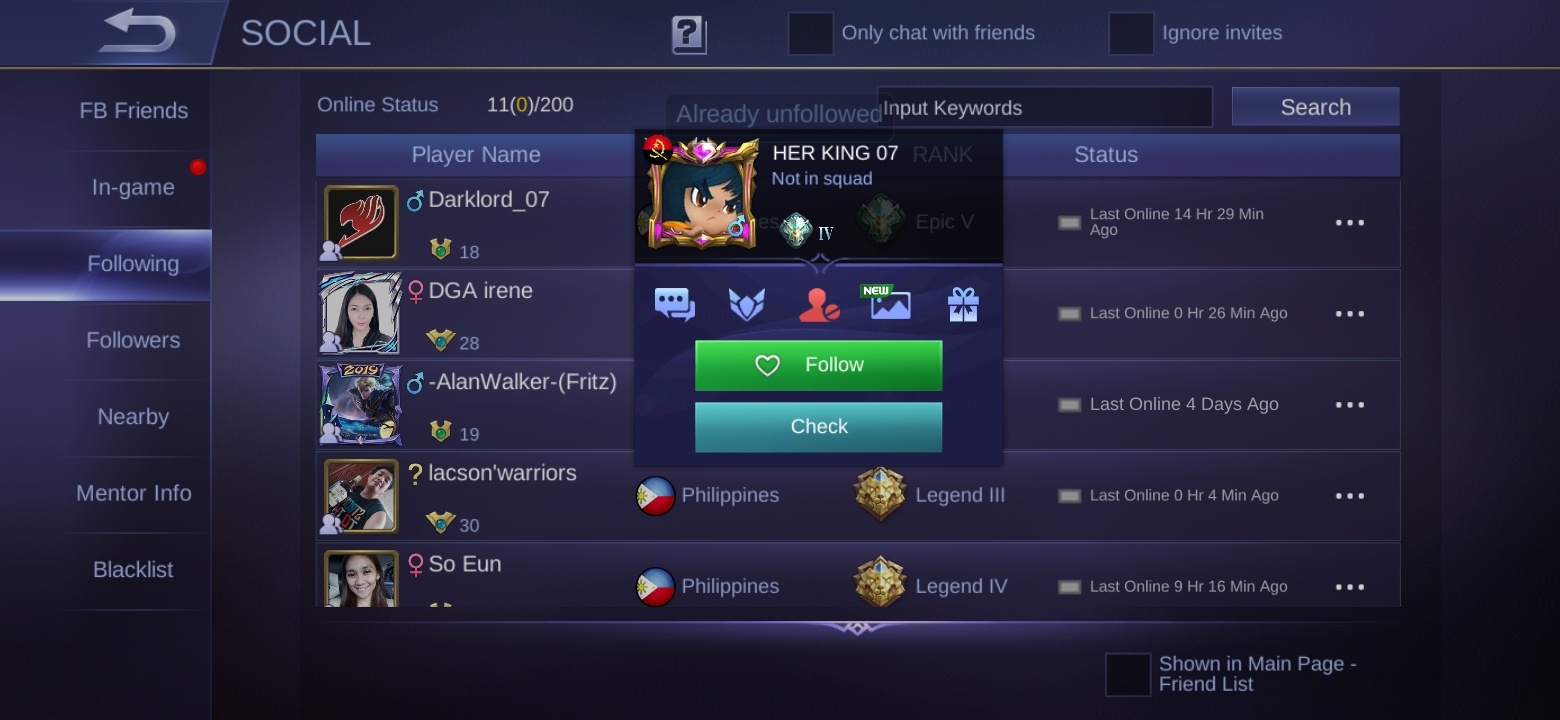 Check the conversation and see nothing.
Thank you.